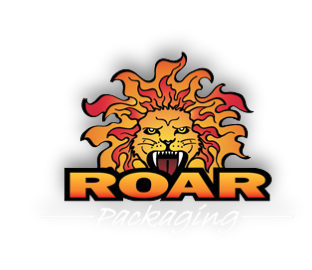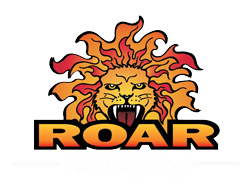 All Rights Reserved © ROAR Packaging LLC 2009-2018


Closed cell polyethylene foam in plank density ranging from 1.2 pounds per cubic foot to 9 pcf. Formulations include antistatic, flame retardant and military low residual blowing agent. Also comes in rounds 2" to 6" in diameter. Laminated or extruded plank.
Extruded Polyethylene Sheeting
Closed cell polyethylene sheeting used as wrap or interleaving material, also for flotation and cushion protection. Available in 1/32" through 1/2" perforated and cut. Antistatic also available in this low cost, low density foam.
Crosslined Polyethylene Planks
Closed cell expanded bun stock, in densities ranging from 1.5 pcf in buns up to 4" thick. Excellent automotive dunnage material for class "A" finish parts, non-abrasive and dust free.
Custom Polyethylene Extrusions
Densities from 1.0 pcf to 9 pcf in extruded shapes for special packaging applications. A wide variety of widths and shapes available with the ability to custom extrude a shape particular to your application.
Rigid polyurethane foam for insulation in the range -65 F to +250 F. Also used as a fibrous glass support material. 1.6, 1.8, 2.0, 4.0 and 6.0 pcf density. Low dust grades available.
1.8 pcf extruded polystyrene foam smooth skin boards for use as insulation material and in residential construction as sheathing material. Also used as core material in panels.
ROAR Has Many Types of Foam In Many Forms
FROM POLYETHYLENE TO POLYSTYRENE AND MORE
Neoprene and Rubber Blends
3.5 to 9.0 pounds per cubic ft. closed cell foam. Temperature range -20 to 250 F. Applications in industrial gasketing, flotation insulation and athletic padding.
1.8 pounds per cubic ft. extruded polystyrene foam buoyancy billets for marine floating structures.
1.8 pounds per cubic ft. extruded polystyrene foam for use in floral, novelty and display applications.
Cushioning layered into wood pallets or foam applied to wood sheets and custom cases.
Flexible Foam Polyester Urethane
1.5 to 6.0 pounds per cubic ft. polyurethane foam, used in display packaging and gasketing applications, available in colors.
Crosslinked Polyethylene Sheets and Rolls
An irradiation crosslinked polyethylene foam used in gap filler, sporting goods and orthopedic appliances where durable padding is required. Available in 2, 4 and 6 pounds per cubic ft. densities.
Flexible Foam Polyether Urethane
A low density (usually 1.2 - 1.5 pounds per cubic ft.) flexible urethane foam used in industrial packaging applications.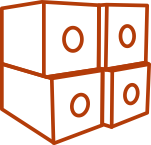 Expanded Polystyrene Foam (EPS)
A molded polystyrene foam used in packaging applications and also insulation applications, available in densities of 1, 1.5 and 2 pcf.
An open pore polyurethane foam available in pore sizes from 5 ppi (pores per inch) to 100 ppi, used as air filters in air conditioners and I.C. Engines, or ceramic filters.
Pressure Sensitive Adhesive (PSA)
An adhesive system which can be applied to the foam to adhere the foam part to another substrate by removing the release liner.
Used in shipment of integrated circuits to protect against electrostatic discharge, available in firm or soft formulation in sheets 1/8" - 1/2" thick.
Polypropylene resilient planks available in 1.3, 1.9 and higher density for cushion packaging and dunnage.
Custom foam lined cartons and dunnage on diecut pads.